7 Wonders: Duel – The Messe Essen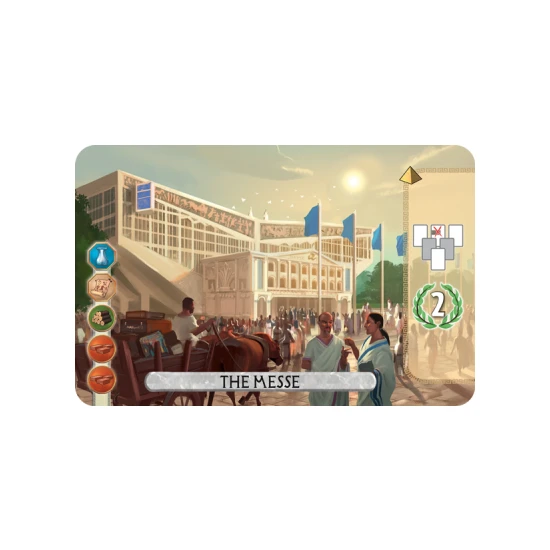 Gallery on Boardgamegeek.com
These pictures have been uploaded by Boardgamegeek's users on Boardgamegeek.com website and they may not specifically refear to the sale version of the product. All rights reserved to their owners.
7 Wonders: Duel – The Messe Essen
€ 0,00
Rules language:
Box language:
Publisher

Repos Production
Description
The Messe Essen Convention Center is a limited and exclusive Wonder that is added to the 12 Wonders from the 7W Duel game. The completed Messe is worth 2 points at the end of the game.
It also allows the player, in the moment when it's built, to take one card from the topmost row of the drafting structure (the line laying directly on the table), even if the card is still covered, and build it in her own city for free - only paying the price of the wonder.
---