Bloodborne: Il Gioco di Carte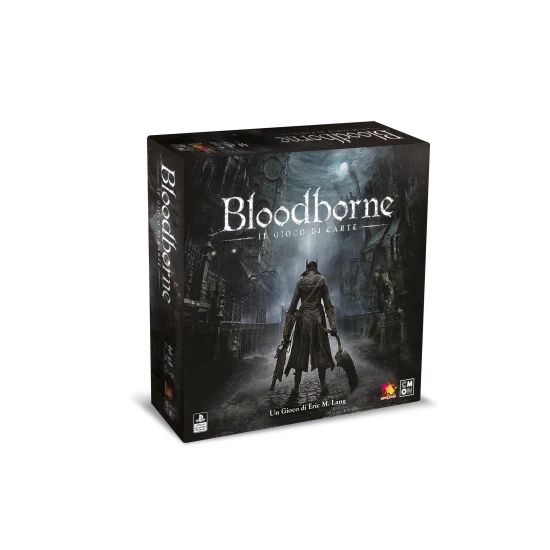 Gallery on Boardgamegeek.com
These pictures have been uploaded by Boardgamegeek's users on Boardgamegeek.com website and they may not specifically refear to the sale version of the product. All rights reserved to their owners.
Bloodborne: Il Gioco di Carte
€ 34,90
Playing time:
30 - 45 min.
Rules language:
Box language:
Publisher

Asmodee Italia
In bundle with sleeves
Buy together with slaves and save 10%

Standard
+
1X
100 Bustine Standard Large Size
70 x 120 mm
38,40 € 38,05 €

Premium
+
1X
50 Bustine Premium Large Size
70 x 120 mm
38,40 € 38,05 €
Description
Bloodborne: The Card Game is based on the Chalice Dungeons in the video game Bloodborne — the ever-changing labyrinths and tombs carved out by the Great Ones beneath the fallen city of Yharnam, where horrifying creatures reside. Players compete to kill monsters and take their blood. In general, Bloodborne is a game about risk management with a bit of group think, inventory management/upgrades, and tactical play. You start with a hand of basic weapons, which you get to upgrade to improve your fighting combos and capabilities. Each turn, one monster chosen at random attacks players, who fight back as a team, with everyone playing a card from their hand simultaneously to attempt to kill the monster. Players collect blood from the monster, assuming it dies, based on how much damage they dealt. Monsters can fight back with exploding dice that can potentially deal infinite damage. Players can fight as long as they want, but if they die in combat, they lose their progress. Players can opt out of fighting to bank their blood and save it permanently. Collected blood counts as victory points. Says designer Eric M. Lang, "My goal with Bloodborne was to channel the intensity and frustration of the video game into a contest between players. Lots of death."
---