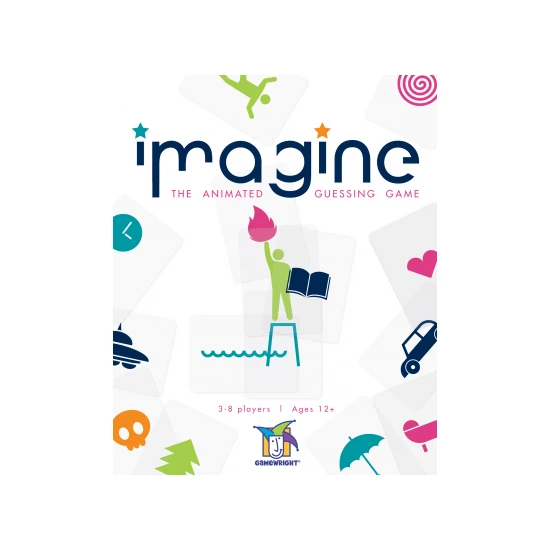 Gallery on Boardgamegeek.com
These pictures have been uploaded by Boardgamegeek's users on Boardgamegeek.com website and they may not specifically refear to the sale version of the product. All rights reserved to their owners.
Imagine
€ 21,90
Rules language:
Box language:
Publisher

Oliphante
In bundle with sleeves
Buy together with slaves and save 10%

Standard
+
2X
100 Bustine Standard
63.5 x 88 mm
27,50 € 26,94 €

Premium
+
3X
50 Bustine Premium
63.5 x 88 mm
30,30 € 29,46 €
Description
More than one thousand items from all walks of life can be guessed through the use of 61 transparent cards in Imagine, whether they're placed next to one another or superimposed. Almost everything in the world can be represented by a simplified concept — just don't speak while you're playing...
---