Justice League: Hero Dice – Batman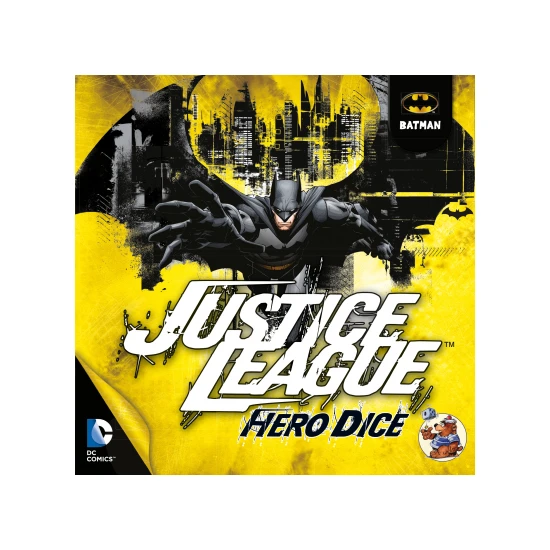 Gallery on Boardgamegeek.com
These pictures have been uploaded by Boardgamegeek's users on Boardgamegeek.com website and they may not specifically refear to the sale version of the product. All rights reserved to their owners.
Justice League: Hero Dice – Batman
€ 16,90
Rules language:
Box language:
Publisher

Ghenos Games
Description
PROTECT THE GALAXY AND SHOW NO FEAR!
As a member of the Justice League, you are the last line of defense to protect billions of lives from the worst imaginable foes. Will you make the difference? Will you secure the safety of mankind?
With this BATMAN set for HERO DICE you join the Justice League as the Dark Knight.
Gather your friends around you, roll the dice and battle villains with cunning and deception.
Justice League: Hero Dice – Batman is a cooperative game. There are several sets available. Each set enables you to play one hero from the Justice League. Each set has material for one player. Multiple players can play, with a set for each player (and both can play Batman, or each a different character).
Each hero has its own set of dice, his own rules and his own arch enemies.
The aim of the game is to protect your hometown. The villians are attacking Gotham City, Metropolis or another city. Try to push them back.
Get bonus points for good teamwork. After the attack you can count your points and lick your wounds.
Justice League: Hero Dice is NOT a collectible game, but each set gives you new options.
---