Oh My Goods!: Longsdale in Rivolta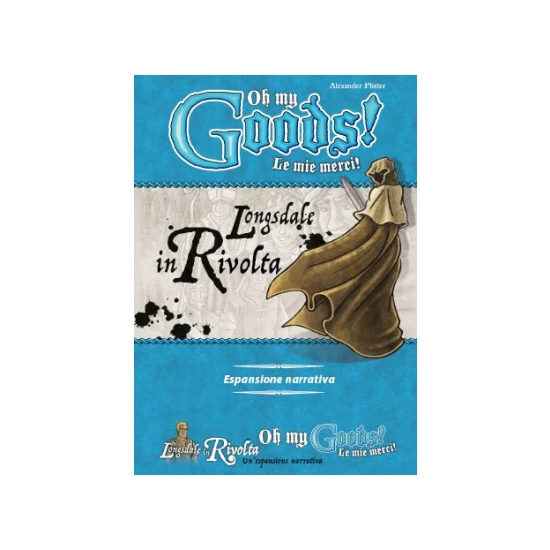 Gallery on Boardgamegeek.com
These pictures have been uploaded by Boardgamegeek's users on Boardgamegeek.com website and they may not specifically refear to the sale version of the product. All rights reserved to their owners.
Oh My Goods!: Longsdale in Rivolta
€ 9,95
Rules language:
Box language:
Publisher

uplay.it edizioni
In bundle with sleeves
Buy together with slaves and save 10%

Standard
+
1X
100 Bustine Standard EURO
59 x 92 mm
12,75 € 12,47 €

Premium
+
2X
50 Bustine Premium EURO
59 x 92 mm
15,55 € 14,99 €
Description
Riots are spreading in the capital Longsdale as well as rumors that there could soon be a war. The king needs your help, and your decisions might even be able to turn fate in a new direction... Oh My Goods!: Longsdale in Aufruhr, an expansion for Oh My Goods!, consists of five chapters that together tell a single story. The length of the game is now not fixed, but depends on the current chapter, which has an event deck that will be compiled differently each time you play. The expansion also includes four character cards, 34 new buildings (in seven types), 22 event cards (in both German and English), and 14 chapter cards (ditto).
---