Ora et Labora: Paesaggio Argilloso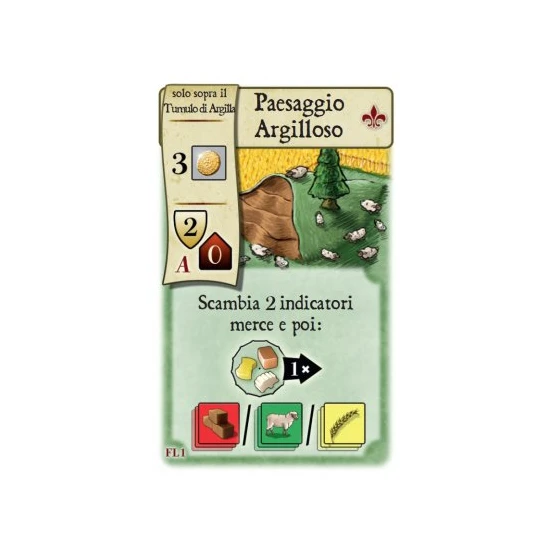 Gallery on Boardgamegeek.com
These pictures have been uploaded by Boardgamegeek's users on Boardgamegeek.com website and they may not specifically refear to the sale version of the product. All rights reserved to their owners.
Ora et Labora: Paesaggio Argilloso
€ 0,01
Rules language:
Box language:
Publisher

uplay.it edizioni
Description
Ora et Labora: Loamy Landscape is a single building card that was given out as a promotional item during Spiel 2011. The Lookout Games edition was English on one side and German on the other, with the card needing to be cut out by the user; other editions have only a single language. Ora et Labora: Loamy Landscape, which is used only in the French variant, allows a user to switch the position of any two tokens on the rondel, then take either sheep, wheat or clay and move the appropriate token to zero on the rondel.
---