Principi di Firenze - Edizione Limitata Numerata 2017
Gallery on Boardgamegeek.com
These pictures have been uploaded by Boardgamegeek's users on Boardgamegeek.com website and they may not specifically refear to the sale version of the product. All rights reserved to their owners.
Principi di Firenze - Edizione Limitata Numerata 2017
€ 79,95
Rules language:
Box language:
Publisher

uplay.it edizioni
In bundle with sleeves
Buy together with slaves and save 10%

Standard
+
1X
100 Bustine Standard
63.5 x 88 mm
82,75 € 82,47 €

Premium
+
2X
50 Bustine Premium
63.5 x 88 mm
85,55 € 84,99 €
Description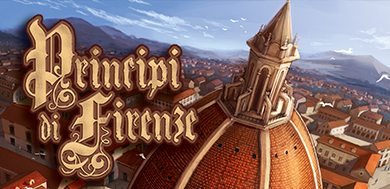 NUMBERED LIMITED EDITION 1500 pcs
What's inside:
1 game board
5 player boards
74 card board tiles
(premium quality)
(premium quality linen)
(3 custom type made for the game)
1 velvet coins bag
5 wooden pawns
6 wooden discs
5 players screens
velvet tray.
METAL COINS
Completly new illustrations
by Mirco Paganessi.
Description:
Players attract artists and scholars trying to become the most prestigious family in Florence. Each player is given a palace grid and reference chart and attempts to gain the most victory points after seven rounds. Scoring victory points can be done in a variety of ways although most will be earned by playing profession cards to generate work points.
There are a variety of professions such as astronomers, organists and architects. Each is attracted to a particular combination of building, landscape feature, and social freedom.
The more the player can match these preferences then the more work points are generated. If a player satisfies the minimum requirement of work points, which increases each round, then the work can be created and the player can then trade the work points for cash and/or victory points.
Actual print photos: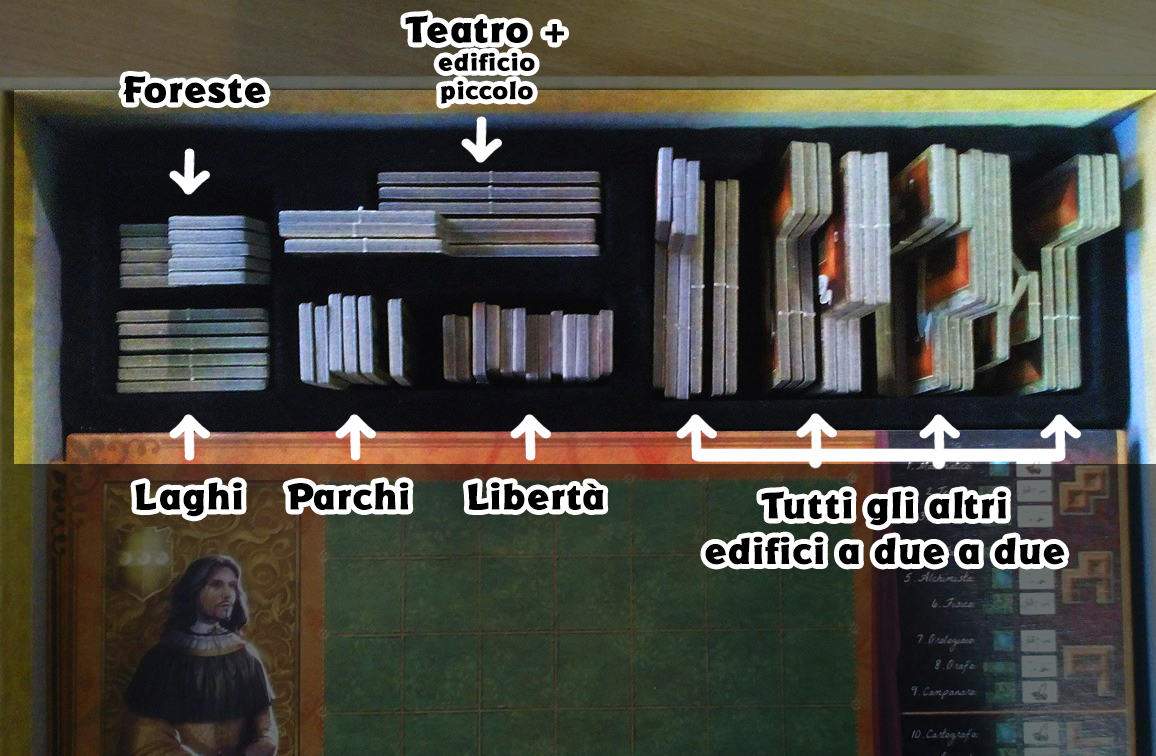 EXCLUSIVE PERL PRINT IN LIMITED OFFER:



(available WITHOUT signs)
---