Quadropolis: Torre di Pisa Promo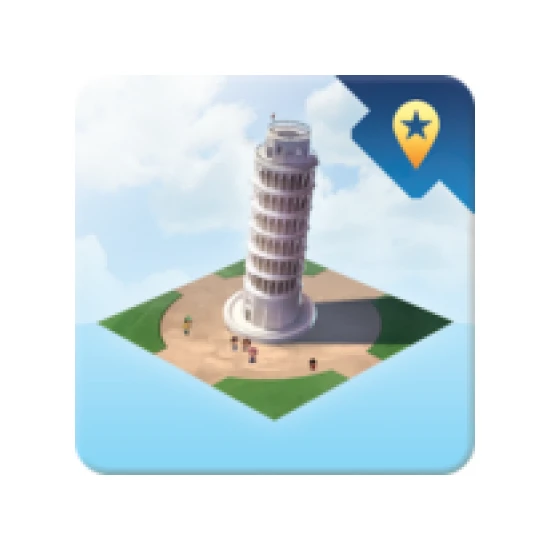 Gallery on Boardgamegeek.com
These pictures have been uploaded by Boardgamegeek's users on Boardgamegeek.com website and they may not specifically refear to the sale version of the product. All rights reserved to their owners.
Quadropolis: Torre di Pisa Promo
€ 4,90
Publisher

Days of Wonder
Description
Quadropolis: Monument – Leaning Tower of Pisa is a promotional tile for Quadropolis that can replace one of the monuments in the existing game. Monuments — which are used only in the game's expert mode — are rare buildings that earn you victory points when placed next to parks, shops, or public services in the city that you build, but cost you points when placed next to harbors or factories.
Quadropolis: Monument – Leaning Tower of Pisa is a promo tile available exclusively for the launch of Quadropolis in the Italian market. To use this tile, replace the monument tile in the base game that bears the same ID number as the promo tile. (Monuments with the same ID number cannot coexist in the game, even if they have different final letters.)
---