Smash Up: Ciak, Motore, Fazione!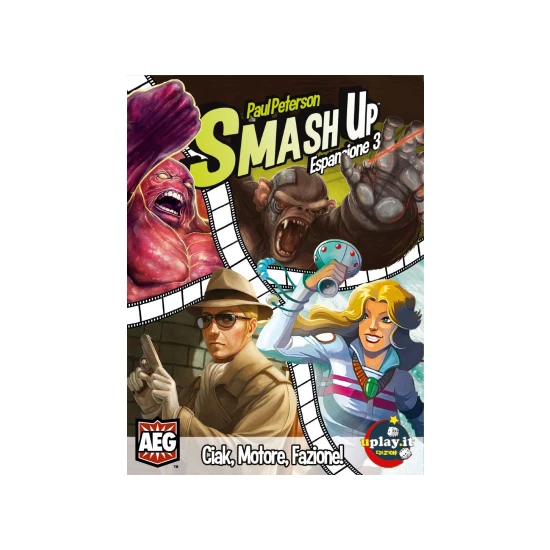 Gallery on Boardgamegeek.com
These pictures have been uploaded by Boardgamegeek's users on Boardgamegeek.com website and they may not specifically refear to the sale version of the product. All rights reserved to their owners.
Smash Up: Ciak, Motore, Fazione!
€ 15,95
Rules language:
Box language:
Publisher

uplay.it edizioni
In bundle with sleeves
Buy together with slaves and save 10%

Standard
+
1X
100 Bustine Standard
63.5 x 88 mm
18,75 € 18,47 €

Premium
+
2X
50 Bustine Premium
63.5 x 88 mm
21,55 € 20,99 €
Description
Smash Up is back with even more wild factions in the mix! Science Fiction Double Feature brings four new decks to the base-smashing business with abilities unlike those seen before! Time Travelers allow you to reuse your cards time and time again Cyborg Apes take actions that attach to your minions and take them to a whole new level Super Spies use their mojo in espionage to plot out the future of you and your opponents Shapeshifters could be anyone! Smash Up: Science Fiction Double Feature can be played on its own as a two-player game or combined with other Smash Up titles to allow for up to four players to compete at the same time.
---