Smash Up: SuperMegaUltra 9000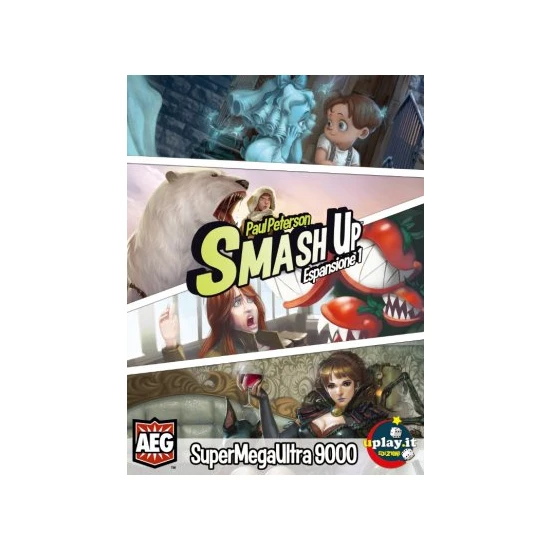 Gallery on Boardgamegeek.com
These pictures have been uploaded by Boardgamegeek's users on Boardgamegeek.com website and they may not specifically refear to the sale version of the product. All rights reserved to their owners.
Smash Up: SuperMegaUltra 9000
€ 15,95
Rules language:
Box language:
Publisher

uplay.it edizioni
In bundle with sleeves
Buy together with slaves and save 10%

Standard
+
1X
100 Bustine Standard
63.5 x 88 mm
18,75 € 18,47 €

Premium
+
2X
50 Bustine Premium
63.5 x 88 mm
21,55 € 20,99 €
Description
Featuring four new factions and eight new bases, Smash Up: Awesome Level 9000 – a.k.a. Smash Up II – integrates into the Smash Up base game, bringing exponential new combinations of factions and playstyles! Smash Up: Awesome Level 9000 includes: Killer Plants – Better deal with these guys fast because if you leave them alone, they'll grow all over the place...like weeds! *rimshot* Ghosts – Unlike in just about every card game in history, Ghosts benefit from having fewer cards in your hand. Can you be immaterial? Steampunks – Can't leave a good base alone? The Steampunks will add new abilities to bases to help your strategies. Bear Cavalry – What's scary? A bear. What's really scary? A cossack riding a bear! Bear Cavalry will use fear to drive opposing minions to other bases.
---