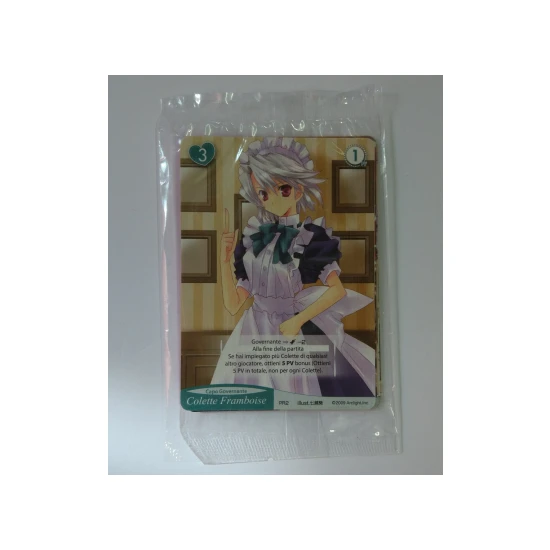 Gallery on Boardgamegeek.com
These pictures have been uploaded by Boardgamegeek's users on Boardgamegeek.com website and they may not specifically refear to the sale version of the product. All rights reserved to their owners.
Tanto Cuore: Promo Card Set #1
€ 0,00
Rules language:
Box language:
Description
Promo Set #1 includes extended, full-art, English versions of Collete Framboise, Eugenie Fontaine, Marianne Soliel, Sora Nakachi, and Tanya Petrushka. See the "More Information" module for a more detailed description of each card!
---